Rubrica de miercuri dedicată noutăților în materie de cărți, reviste, filme, care vor apărea în săptămâna respectivă. Acestea sunt cărțile care vor apărea în limba engleză. Informațiile provin de pe insiders bookriot în coroborare cu amazon. Pentru cărțile – noutăți editoriale în limba română, vă rog să urmăriți: https://fansf.wordpress.com/.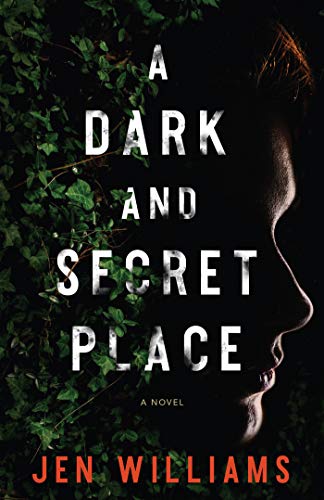 JEN WILLIAMS
When prodigal daughter Heather Evans returns to her family home after her mother's baffling suicide, she makes an alarming discovery–stacks and stacks of carefully preserved letters from notorious serial killer Michael Reave. The "Red Wolf," as he was dubbed by the press, has been in prison for over twenty years, serving a life sentence for the gruesome and ritualistic murders of several women across the country, although he has always protested his innocence. The police have had no reason to listen, yet Heather isn't the only one to have cause to re-examine the murders. The body of a young woman has just been found, dismembered and placed inside a tree, the corpse planted with flowers. Just as the Red Wolf once did.
What did Heather's mother know? Why did she kill herself? And with the monstrous Red Wolf safely locked inside a maximum security prison, who is stalking young women now? Teaming up with DI Ben Parker, Heather hopes to get some answers for herself and for the newest victims of this depraved murderer. Yet to do that, she must speak to Michael Reave herself, and expose herself to truths she may not be ready to face. Something dark is walking in the woods, and it knows her all too well.
Castle Shade (Mary Russell & Sherlock Holmes) (Mary Russell & Sherlock Holmes, 17) 
LAURIE R. KING
The queen is Marie of Roumania: the doubly royal granddaughter of Victoria, Empress of the British Empire, and Alexander II, Tsar of Russia. A famous beauty who was married at seventeen into Roumania's young dynasty, Marie had beguiled the Paris Peace Conference into returning her adopted country's long-lost provinces, singlehandedly transforming Roumania from a backwater into a force.
The castle is Bran: a tall, quirky, ancient structure perched on high rocks overlooking the border between Roumania and its newly regained territory of Transylvania. The castle was a gift to Queen Marie, a thank-you from her people, and she loves it as she loves her own children.
The threat is . . . well, that is less clear. Shadowy figures, vague whispers, the fears of girls, dangers that may be only accidents. But this is a land of long memory and hidden corners, a land that had known Vlad the Impaler, a land from whose churchyards the shades creep.
When Queen Marie calls, Mary Russell and Sherlock Holmes are as dubious as they are reluctant. But a young girl is involved, and a beautiful queen. Surely it won't take long to shine light on this unlikely case of what would seem to be strigoi?
Or, as they are known in the West . . . vampires.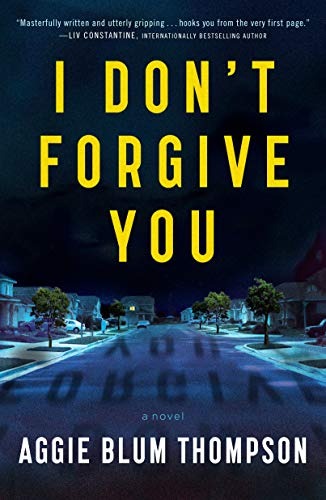 AGGIE BLUM THOMPSON
Allie Ross is an accomplished photographer and a new mom in her upscale DC suburb. She's also being framed for a neighbor's murder.
It all starts at a neighborhood party, when a flirtatious encounter with a local dad goes terribly wrong. When he's found dead the next day, the police are soon knocking at Allie's door, grilling her about a supposed Tinder relationship with the man and pulling up intimate, steamy texts between them.
Only Allie didn't write them. And she didn't write the vicious posts that are all over social median her name.
Someone has hacked her, and is impersonating her online. And it's not just her reputation―social and professional― that is at stake. It's her life. As the killer closes in, Allie must delve into a past she hoped to forget in order to learn the shocking truth of who is destroying her life.
A taut, psychological whodunnit, that explores how much our past shapes our lives, and how forgiving ourselves may be the most difficult act of all.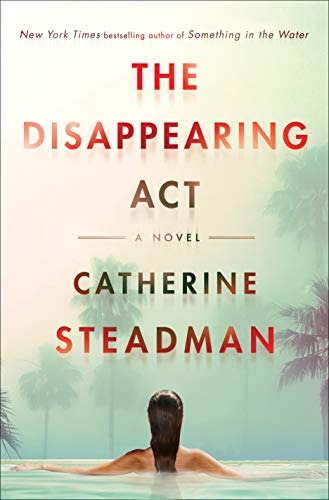 CATHERINE STEADMAN
Once a year, actors from across the globe descend on the smog and sunshine of Los Angeles for pilot season. Every cable network and studio is looking to fill the rosters of their new shows, enticing a fresh batch of young hopefuls—anxious, desperate, and willing to do whatever it takes to make it. Careers will be made, dreams will be realized, stars will be born. And some will be snuffed out.
British star Mia Eliot has landed leading roles in costume dramas in her native country, but now it's time for Hollywood to take her to the next level. Mia flies across the Atlantic to join the horde of talent scrambling for their big breaks. She's a fish out of water in the ruthlessly competitive arena of back-to-back auditioning. Then one day she meets Emily, another actress from out of town and a kindred spirit. Emily is friendly and genuine and reassuringly doesn't seem to be taking any of it too seriously. She stands out in a conveyor-belt world of fellow auditionees. But a simple favor takes a dark twist when Emily disappears and Mia realizes she was the last person to see her. And when a woman knocks on Mia's door the following day claiming to be Emily and isn't the woman Mia remembers at all, Mia is deeply troubled.
All Mia has to go on is the memory of a girl she met only once . . . and the suffocating feeling that something terrible has happened. Worse still, the police don't believe her when she claims the real Emily has gone missing. So Mia is forced to risk the role of a lifetime to try to uncover the truth about Emily, a gamble that will force her to question her own sanity as the truth goes beyond anything she could ever have imagined.
Actress and author Catherine Steadman has written a gripping thriller set in a world close to home that asks the question: In a city where dreams really do come true, how far would you go to make the unreal real?