De acum vom avea în fiecare miercuri o rubrică dedicată noutăților în materie de cărți, reviste, filme, care vor apărea în săptămâna respectivă. Acestea sunt cărțile care vor apărea în limba engleză. Informațiile provin de pe insiders bookriot în coroborare cu amazon. Pentru cărțile – noutăți editoriale în limba română, vă rog să urmăriți: https://fansf.wordpress.com/.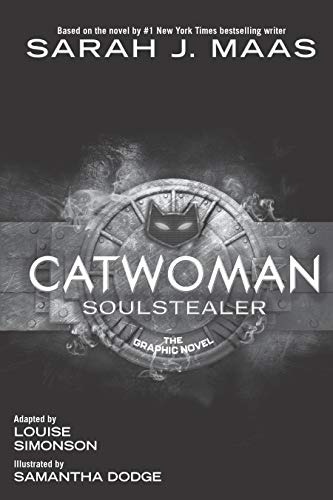 LOUISE SIMONSON, SARAH J. MAAS
It's been two years since Selina Kyle last set eyes on Gotham City…and now that Batman is gone…Selina is back! Or at least, Holly Vanderhees is. As Gotham's newest socialite, she'll put her old talent for picking pockets to new use while rubbing shoulders with the city's finest citizens. But her past is catching up to her, and she is running out of time…
Luke Fox has been looking for just the right opportunity to show Batman he can protect the city from Gotham's worst as Batwing. When several high-profile fundraisers are disturbed, Luke's clandestine activities clash with his parents' expectations. As a scion of one of Gotham's finest families, he's expected to attend these events with pride. As Batwing, he's trying to stop a new team of villains from ruining his mother's plans. Now he feels permanently one step behind…
Will Selina have what it takes to outsmart Batwing before it's too late? Or will she be the final victim of her greatest heist yet?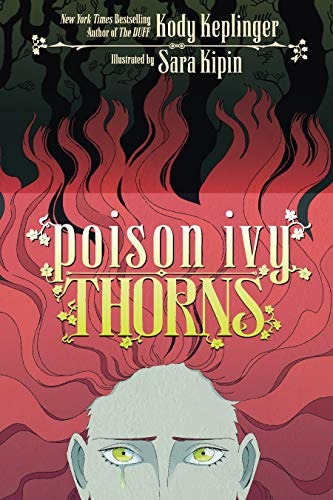 KODY KEPLINGER, SARAH KIPIN
There's something unusual about Pamela Isley–the girl who hides behind her bright red hair. The girl who won't let anyone inside to see what's lurking behind the curtains. The girl who goes to extreme lengths to care for a few plants. Pamela Isley doesn't trust other people, especially men. They always want something from her. Something she's not willing to give.
When cute goth girl Alice Oh comes into Pamela's life after an accident at the local park, she makes her feel like pulling back the curtains and letting the sunshine in. But there are dark secrets deep within the Isley house. Secrets Pamela's father has warned must remain hidden. Secrets that could turn deadly and destroy the one person who ever cared about Pamela, or as her mom preferred to call her…Ivy.
Will Pamela open herself up to the possibilities of love, or will she forever be transformed by the thorny vines of revenge?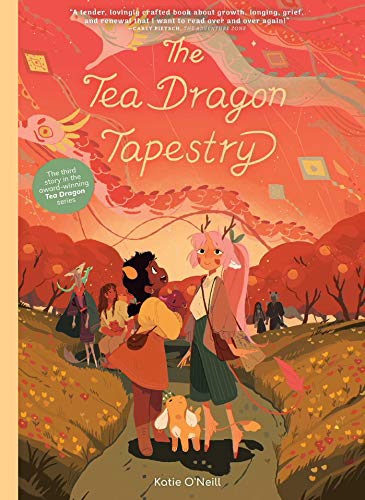 KATIE O'NEILL
Join Greta and Minette once more for the heartwarming conclusion of the award-winning Tea Dragon series!
Over a year since being entrusted with Ginseng's care, Greta still can't chase away the cloud of mourning that hangs over the timid Tea Dragon. As she struggles to create something spectacular enough to impress a master blacksmith in search of an apprentice, she questions the true meaning of crafting, and the true meaning of caring for someone in grief. Meanwhile, Minette receives a surprise package from the monastery where she was once training to be a prophetess. Thrown into confusion about her path in life, the shy and reserved Minette finds that the more she opens her heart to others, the more clearly she can see what was always inside.
Told with the same care and charm as the previous installments of the Tea Dragon series, The Tea Dragon Tapestry welcomes old friends and new into a heartfelt story of purpose, love, and growth.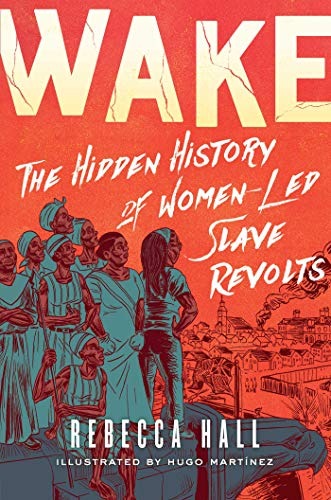 HUGO MARTINEZ, REBECCA HALL
Part graphic novel, part memoir, Wake is an imaginative tour-de-force that tells the story of women-led slave revolts and chronicles scholar Rebecca Hall's efforts to uncover the truth about these women warriors who, until now, have been left out of the historical record.
Women warriors planned and led slave revolts on slave ships during the Middle Passage. They fought their enslavers throughout the Americas. And then they were erased from history.
Wake tells the story of Dr. Rebecca Hall, a historian, granddaughter of slaves, and a woman haunted by the legacy of slavery. The accepted history of slave revolts has always told her that enslaved women took a back seat. But Rebecca decides to look deeper, and her journey takes her through old court records, slave ship captain's logs, crumbling correspondence, and even the forensic evidence from the bones of enslaved women from the "negro burying ground" uncovered in Manhattan. She finds women warriors everywhere.
Using in-depth archival research and a measured use of historical imagination, Rebecca constructs the likely pasts of Adono and Alele, women rebels who fought for freedom during the Middle Passage, as well as the stories of women who led slave revolts in Colonial New York. We also follow Rebecca's own story as the legacy of slavery shapes life, both during her time as a successful attorney and later as a historian seeking the past that haunts her.
Illustrated beautifully in black and white, Wake will take its place alongside classics of the graphic novel genre, like Marjane Satrapi's Persepolis and Art Spiegelman's Maus. The story of both a personal and national legacy, it is a powerful reminder that while the past is gone, we still live in its wake.