De acum vom avea în fiecare miercuri o rubrică dedicată noutăților în materie de cărți, reviste, filme, care vor apărea în săptămâna respectivă. Acestea sunt cărțile care vor apărea în limba engleză. Informațiile provin de pe insiders bookriot în coroborare cu amazon. Pentru cărțile – noutăți editoriale în limba română, vă rog să urmăriți: https://fansf.wordpress.com/
Să începem, deci: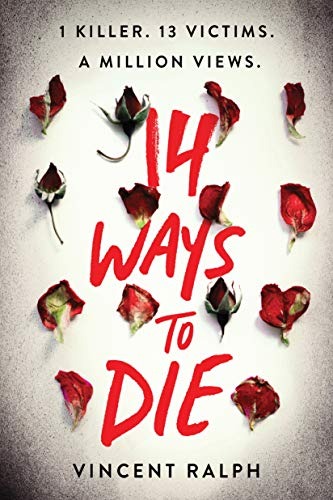 VINCENT RALPH
Ten years ago, Jess lost her mother to the Magpie Man, an infamous serial killer who is still at large and planning to kill again. She's going to use her new platform as the star of a YouTube reality series to catch him…if he doesn't catch her first.
FARIDAH ABIKE-IYIMIDE
Gossip Girl meets Get Out in Ace of Spades, a YA contemporary thriller by debut author Faridah Àbíké-Íyímídé about two students, Devon & Chiamaka, and their struggles against an anonymous bully.
All you need to know is . . . I'm here to divide and conquer. Like all great tyrants do. ―Aces
When two Niveus Private Academy students, Devon Richards and Chiamaka Adebayo, are selected to be part of the elite school's senior class prefects, it looks like their year is off to an amazing start. After all, not only does it look great on college applications, but it officially puts each of them in the running for valedictorian, too.
Shortly after the announcement is made, though, someone who goes by Aces begins using anonymous text messages to reveal secrets about the two of them that turn their lives upside down and threaten every aspect of their carefully planned futures.
As Aces shows no sign of stopping, what seemed like a sick prank quickly turns into a dangerous game, with all the cards stacked against them. Can Devon and Chiamaka stop Aces before things become incredibly deadly?
With heart-pounding suspense and relevant social commentary comes a high-octane thriller from debut author Faridah Àbíké-Íyímídé.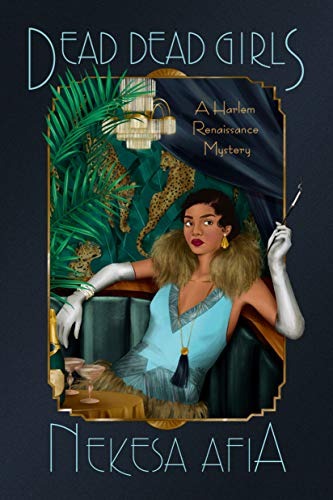 NEKESA AFIA
Harlem, 1926. Young Black women like Louise Lloyd are ending up dead.
Following a harrowing kidnapping ordeal when she was in her teens, Louise is doing everything she can to maintain a normal life. She's succeeding, too. She spends her days working at Maggie's Café and her nights at the Zodiac, Harlem's hottest speakeasy. Louise's friends, especially her girlfriend, Rosa Maria Moreno, might say she's running from her past and the notoriety that still stalks her, but don't tell her that.
When a girl turns up dead in front of the café, Louise is forced to confront something she's been trying to ignore—two other local Black girls have been murdered in the past few weeks. After an altercation with a police officer gets her arrested, Louise is given an ultimatum: She can either help solve the case or wind up in a jail cell. Louise has no choice but to investigate and soon finds herself toe-to-toe with a murderous mastermind hell-bent on taking more lives, maybe even her own….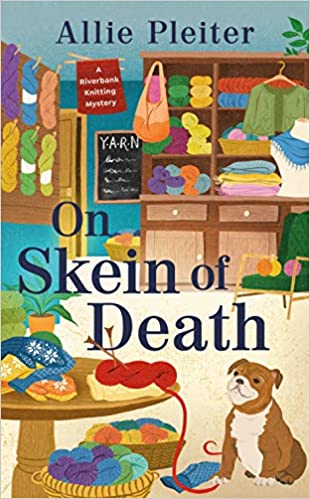 ON SKEIN OF DEATH – (A Riverbank Knitting Mystery Book 1)
ALLIE PLEITER
Libby has come home to Collinstown, Maryland to live her dream and open her own yarn shop, aptly named Y.A.R.N., along the Chester River. To Libby, Y.A.R.N. stands for "You're Absolutely Ready Now." But the acronym changes whenever inspiration strikes, and customers add to the list of suggestions that fill the blackboard wall in a shop stuffed with color, fiber, and comfort.
Libby is thrilled when she lands famous Norwegian knitting celebrity Perle Langager for a series of events at Y.A.R.N. Libby's English bulldog, Hank, has been modeling one of Perle's doggie sweaters, and customers just can't wait to see Perle in action. The mayor of Collinstown even decrees a Collinstown Yarn Day to celebrate. But once Perle arrives in town, she seems distracted and on edge. And when she's found strangled with a skein of red yarn, Libby knows she has to solve a knotty mystery before her new life unravels.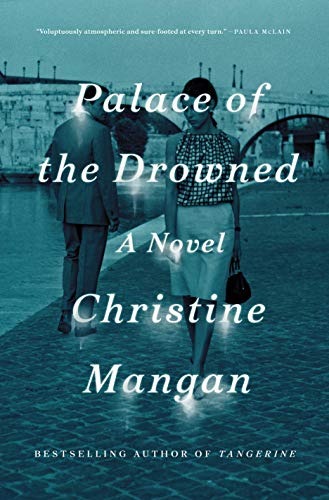 CHRISTINE MANGAN
It's 1966 and years have passed since the initial success of Frankie Croy's debut novel. She has spent her career trying to live up to the expectations of her editor and fans, only to fall short with each new publication. Now, after a particularly scathing review of her most recent work, alongside a very public breakdown, Frankie retreats to her friend's vacant palazzo in Venice to recharge and get re-inspired.
Then Gilly appears. A precocious young admirer eager to befriend her favorite author, Gilly seems determined to insinuate herself into Frankie's solitary life. But there's something about the young woman that gives Frankie pause, that makes her wonder just how much of what Gilly tells her is the truth. Set against the catastrophic 1966 flooding of Venice, the encounters between these two women will lead to a series of lies and revelations that will tragically disrupt both of their lives.
Palace of The Drowned is a masterful literary thriller, a gorgeously rendered and twisted tale of art and ambition.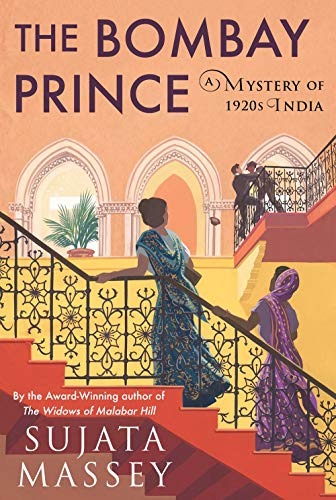 SUJATA MASSEY
November 1921. Edward VIII, Prince of Wales and future ruler of India, is arriving in Bombay to begin a fourmonth tour. The Indian subcontinent is chafing under British rule, and Bombay solicitor Perveen Mistry isn't surprised when local unrest over the royal arrival spirals into riots. But she's horrified by the death of Freny Cuttingmaster, an eighteen-year-old female Parsi student, who falls from a second-floor gallery just as the prince's grand procession is passing by her college.
Freny had come for a legal consultation just days before her death, and what she confided makes Perveen suspicious that her death was not an accident. Feeling guilty for failing to have helped Freny in life, Perveen steps forward to assist Freny's family in the fraught dealings of the coroner's inquest. When Freny's death appears suspicious, Perveen knows she can't rest until she sees justice done. But Bombay is erupting: as armed British secret service march the streets, rioters attack anyone with perceived British connections and desperate shopkeepers destroy their own wares so they will not be targets of racial violence. Can Perveen help a suffering family when her own is in danger?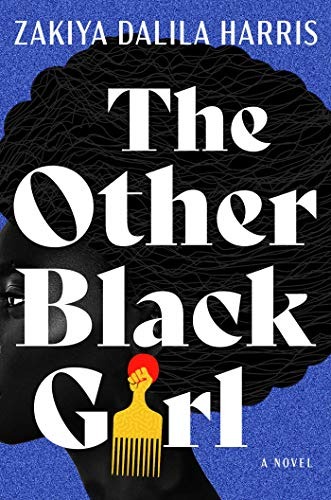 ZAKIYA DALILA HARRIS
Twenty-six-year-old editorial assistant Nella Rogers is tired of being the only Black employee at Wagner Books. Fed up with the isolation and microaggressions, she's thrilled when Harlem-born and bred Hazel starts working in the cubicle beside hers. They've only just started comparing natural hair care regimens, though, when a string of uncomfortable events elevates Hazel to Office Darling, and Nella is left in the dust.
Then the notes begin to appear on Nella's desk: LEAVE WAGNER. NOW.
It's hard to believe Hazel is behind these hostile messages. But as Nella starts to spiral and obsess over the sinister forces at play, she soon realizes that there's a lot more at stake than just her career.
A whip-smart and dynamic thriller and sly social commentary that is perfect for anyone who has ever felt manipulated, threatened, or overlooked in the workplace, The Other Black Girl will keep you on the edge of your seat until the very last twist.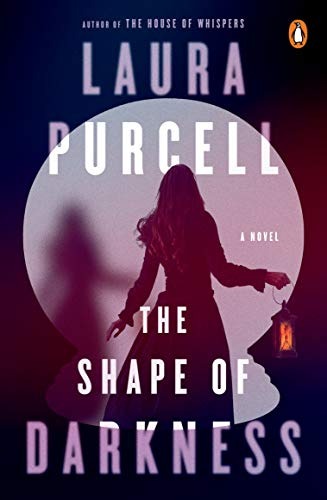 LAURA PURCELL
As the age of the photograph dawns in Victorian Bath, silhouette artist Agnes is struggling to keep her business afloat. Still recovering from a serious illness herself, making enough money to support her elderly mother and her orphaned nephew Cedric has never been easy, but then one of her clients is murdered shortly after sitting for Agnes, and then another, and another… Why is the killer seemingly targeting her business?
Desperately seeking an answer, Agnes approaches Pearl, a child spirit medium lodging in Bath with her older half-sister and her ailing father, hoping that if Pearl can make contact with those who died, they might reveal who killed them. But Agnes and Pearl quickly discover that instead they may have opened the door to something that they can never put back.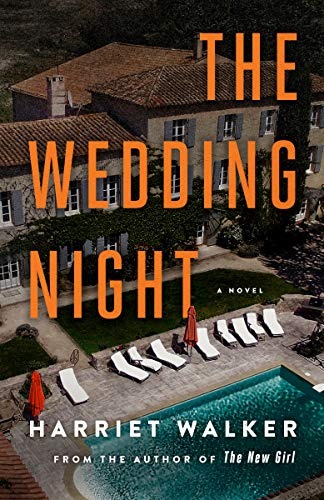 HARRIET WALKER
When Lizzie calls off her wedding in the south of France only a week before the big day, not even her closest friends know why. But since the château is already paid for, they figure it's the perfect place to take Lizzie and get her mind off her suddenly single state.
But when the party arrives, the wedding is waiting for them—food, flowers, and all.
The next day, Lizzie wakes to find her friends have drunkenly reveled in the wedding-that-wasn't—but not all their antics were benign. Someone is set on tormenting Lizzie, and she can't figure out who.
The more the friends try to piece together exactly what happened that night, the more secrets start to come out.
The biggest secret of all—the one that must not come out—is Lizzie's. But as intimidating messages appear around the château, it seems that someone intends to pursue her until it does. Will Lizzie ever be able to escape her past, or will it destroy more than one life on this trip?